Two students are conducting their experiments in our lab as collaborative research
Hello.
Two students are conducting experiments in our laboratory as collatorative research project
Sakamoto San is TIAS student and runnnig  a project  titled, "Proteomics analysis of skin dialysate collected during excercise in heat",
Amanda San is a member of JUDO laboratory and is conducting a project titled "The effect of hypohydration on hormone, ions and osmolality of skin dialysate".
Here is the picture conducting their experiment.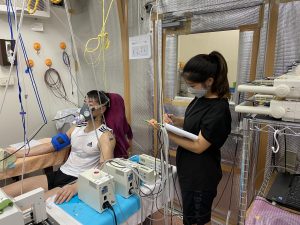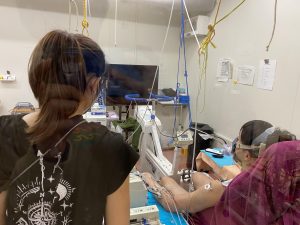 We update "Members" in our Website, please check it!!