Dr.Munir visited University of Tsukuba
Hello.
Dr. Ahmad Munir Che Muhamed from University Sains Malaysia visited our laboratory in June.
Dr. Munir's research focus is thermoregulation, similar to our labolatory research projects.
I would like to share some of scene when Dr. Munir visited.
Self Introduction, Research Presentation
Undergraduate students introducted themselves in English, and graduate students and Post-doc researchers gave presentations about their research projects.
This is the scene of undergraduated students before self introduction. They looks very nervous.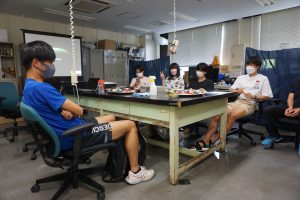 This is self introdution scene. They did their best using body language. I think it was a very valuable experience for them.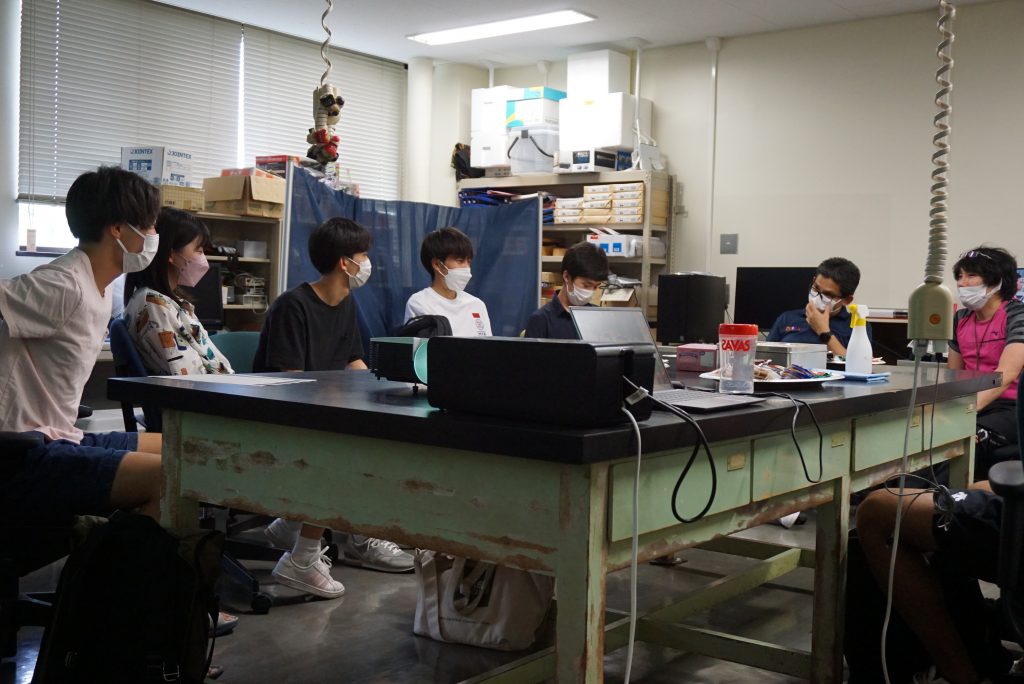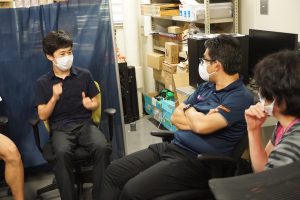 This is the scene of research projects presentation by a grad student. Dr. Munir gave us insightful questions and suggestions. This helps us to re-think about our research.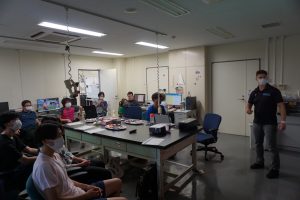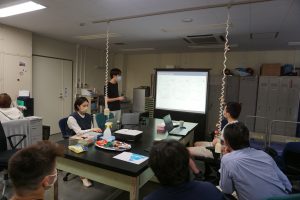 Dr. Munir Seminar
In June 21, Dr. Munir gave a seminar. He gave us some knowlwdge including hydration, Ramadan and exercise, and ethnic difference. This seminar was conducted face to face. I would like to increace face to face discussion.
Others
We introduced Dr. Munir our sports facilities and we enjoyed dinner together. We activelly comunicated with Dr. Munir in free time.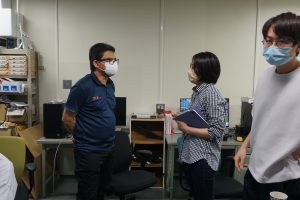 It was very short time to discuss, but it was very meaningful time for us.
Thank you very much Munir San!!